Bhutan Internet Exchange held its first Annual General Meeting (AGM) on 3rd December 2018. Five of the Seven members were physically present for the AGM.
The Chairman of Bhutan Internet Exchange, Mr. Ganga R Dhungyel, presented the Annual Report to the Board and Members. Summarizing the report at the end, Mr. Dhungyel informed the meeting that during the last one year, Bhutan Internet Exchange has succeeded in operationalizing the IX and this would not have been possible without the cooperation and support of the members. He further informed the meeting that while many tasks are still be done or are ongoing, the primary goal of an IX is to facilitate the exchange of between peered members and Bhutan Internet Exchange has met that goal. He requested the members to build upon the achievements made so far to further strengthen first IX for the benefit of all members and the Bhutanese internet community. The full minutes of the AGM are available here.
The AGM also oversaw the election of new office bearers for Bhutan Internet Exchange. The New office bearers are: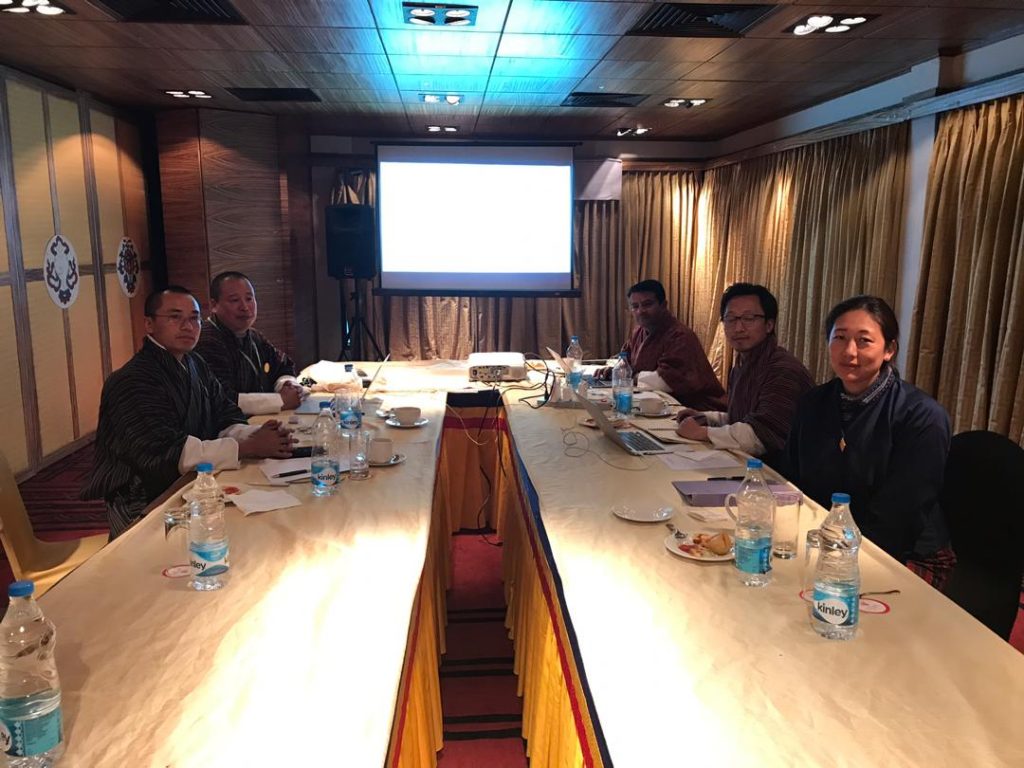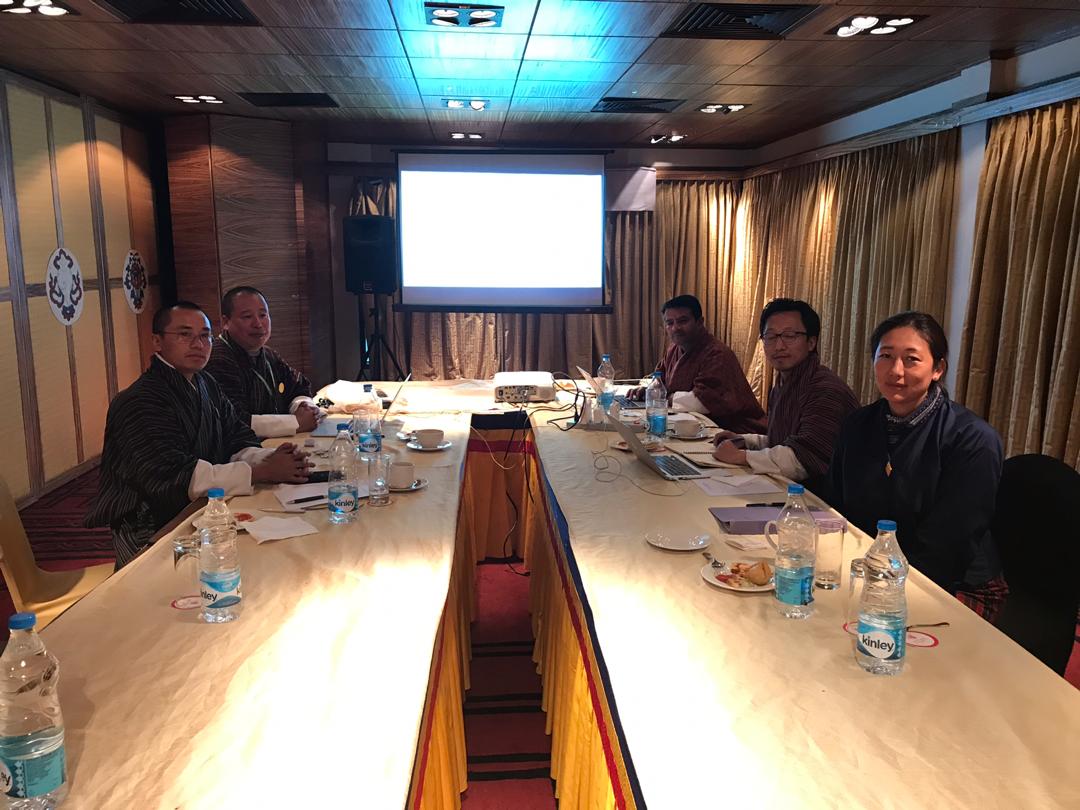 Jichen Thinley (Bhutan Telecom Representative) — Chairman
Tashi Daw (DCS Representative) – Secretary
Sherab Lhamo (DrukCom Representative) – Treasurer (Second term)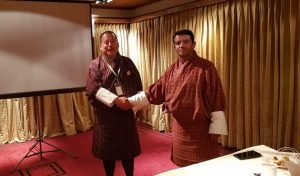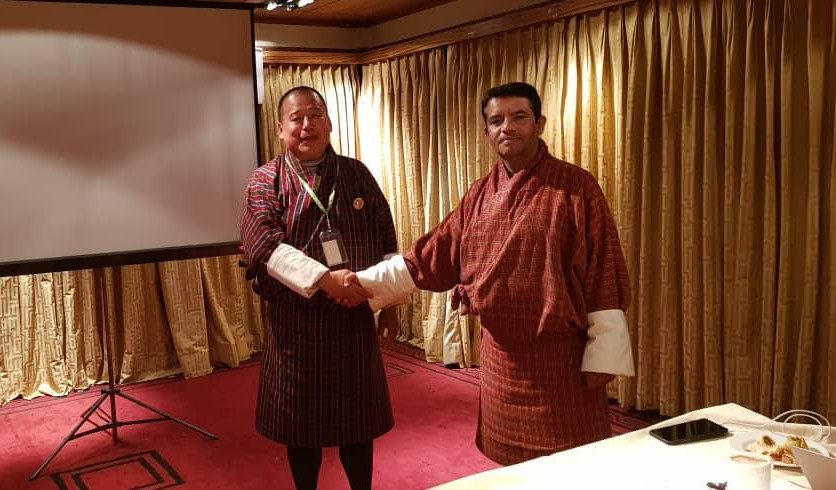 Ganga R Dhungyel, current Chairman of Bhutan Internet Exchange, congratulating and handing over the Chairmanship to Jichen Thinley during the AGM.